Home > Heat Treatment Industry News
What are the proper ways to use an oil-water separator?
On the basis of more in-depth study of oil and water separation mechanism, according to the relevant theoretical research announced the efficient evaporation equipment, oil and water separator according to the separation process is roughly divided into three parts: pre-separation chamber, sedimentation separation chamber, oil and water chamber.

Generally, the pre-separation room is equipped with a butterfly steering device and a homogeneous liquid distribution plate. The principle is to strengthen the mechanical demulsification effect by changing the working direction and flow rate of oil-water emulsion for many times, and then further accelerate the oil-water separation speed. Washing with active water can greatly reduce the strength of the interface film of the emulsion, because of the shear and conflict effect between the emulsion and the water layer, so that the interface film breaks, and then promote the aggregation of droplets, so that the particle size becomes larger, and accelerate the separation of oil and water. Sedimentation separation room from the primary further separation and purification effect, oil and water separator is the key to the design.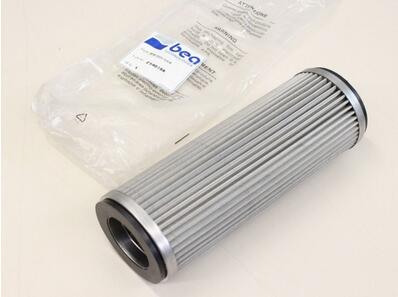 Use the different density of oil and water, so that the high-speed rotation of the mixture of oil and water attack different centrifugal force, and then make the oil and water separated. Because the centrifugal equipment can reach a very high speed, the centrifugal force of up to a hundred times the acceleration of gravity, so the centrifugal equipment can be more thoroughly oil and water do not separate, and only need a very short residence time and a small volume of equipment. Because centrifugal equipment has moving parts, it is difficult to protect daily, so it is only used for analysis equipment in the laboratory and places where the requirement of floor space is reduced.
Similar to the situation in the gravity field, under the condition of the density difference between the two phases, the larger the particle diameter of the loose phase is, the greater the velocity difference of the two phases working in the opposite direction when they reach the equilibrium state in the gravity field is, so the shorter the separation is.