High Temperature Quenching Car Bottom Furnace for Steel Hardening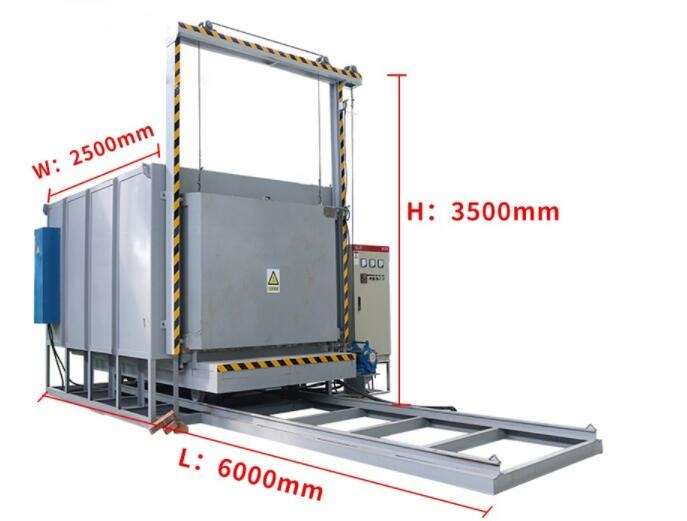 High Temperature Quenching Car Bottom Furnace for Steel Hardening


Product Application
This electric furnace is widely used in metallurgy, light industry, laboratory of collages and scientific research departments.
It is a new type of furnace which has high performance and energy conservation.
Car Bottom Furnace is welded by steel and profiled steel. Furnace chamber is ceramic fiber and high quality electric resistance wirewhich can save 40% energy than brick furnace chamber.
Car Bottom Furnace is mainly used for annealing, normalizing and stress relieving of bars and tubes, forgings, large weldments and castings.
Technical parameter
Specifications
Name
Car Bottom Furnace
Voltage
220V/380V
Power
75KW-2600KW
Working Temperature
1200℃
Highest Temperature
1600 ℃
Heating component
Elema
Tempurature control
(Touchscreen temperature controller) 30 programmable segments for precise control.With USB port,Can Connected by computer and internet
Heating rate
0-30 degree/min
Temperature accuracy
±1 degree
Accessories
Crucible tongs--1 pc, asbestos gloves--1 pair
Thermocouple
K type
Contact us