3d Sublimation Heat Press Vacuum Machine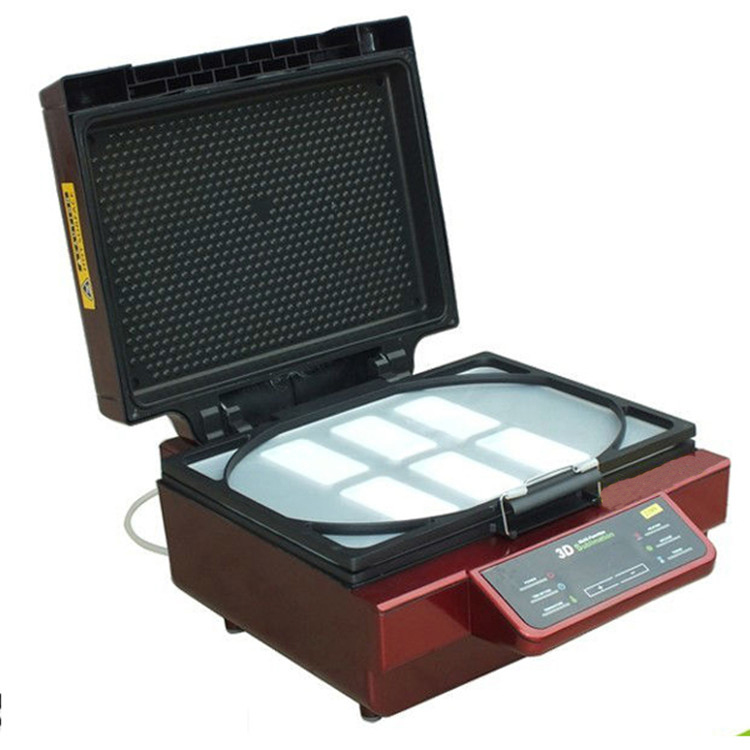 3d Sublimation Heat Press Vacuum Machine
Description:
A 3D sublimation heat transfer printing machine is the machine that presses a transfer onto an imprintable substrate. Using high temperatures and pressures for a certain amount of time, the transfer is permanently embedded into the product.
1. Excellent sublimation/More efficient/Powerful 3D printing
2. Far infrared radiation coat for a higher and even heating printing
3. Porsche design, simple operation and compact
4. Hierarchical design brings more flexible printing choice.
5.Large space to print 12 mugs at one time.
6. Smart intelligent without manual control
7. Automatic countdown, air extraction, suction and power-on/off
Application :
Phone case,mug,crystal, frame,plate etc
Specification:
1.3D heat press machine size:47x59x29cm
2.Power:2800w.
3.Inspiratory time:18seconds
4.CE certificate
Contact us