High vacuum and high temperature rapid quenching / vacuum heat treatment furnace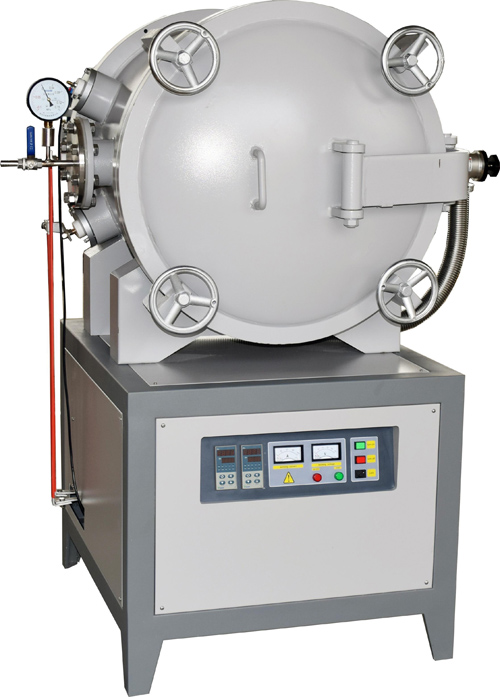 Product Description
Vacuum furnace uses Alumina fiber as the liner material, SiC or MoSi2 as heating elements. It is equipped with diffusion pump and molecular pump vacuum unit. Its max vacuum degree can reach up to 7X10-3 Pa. .The furnace chamber is alumina refractory fiber for excellent thermal insulation,vacuum reservoir with water cooling system. The furnace has the advantages of novel structure and convenient operation.
1) Small deformation for workpiece
2) Bright surface color without oxidation
3) high vacuum degree up to 7x10-3Pa or even higher
4) Less heat inertia
5) Easy operating
6) Quick cooling
7) Low vacuum situation
8) Pure ceramic fiber
9) Outside the closed-end vacuum tank with water-cooling system
10) Reasonable price
Product Application
Vacuum Sintering furnace is widely used for heat treatment of metal materials in high vacuum,recursive,protective atmosphere,also used for heat treatment of special materials,such as carbonation process of carbon products development. material heat treatment ,annealing ,quenching ,brazing .
Main technical parameter
Max temperature: 1400C
Working temperature: 1300C
Heating rate: 0~15C/min
Accuracy of temperature control: +/-1C
Heating elements: SiC rode
Furnace structure: Double water cooling system
Max. Vacuum level(supporting customized products) : 10-3 Pa
Contact us