Electric box type chamber resistance furnace
Electric box type chamber resistance furnace Application:
Used for heat treatment of general metal parts in oxidation atmosphere, such as normalizing, annealing and quenching.
The resistance type industrial heat treatment furnace for special baking process can be used for aging test of electronic components and plastic chemical products, as well as preheating, quenching, burning, stewing, annealing, ashing test of iron, succinct and other high heat processing experiments, etc.
The equipment consists of furnace body (including furnace lining), oven door and opening mechanism, mobile car, heating elements, electrical control system and other components.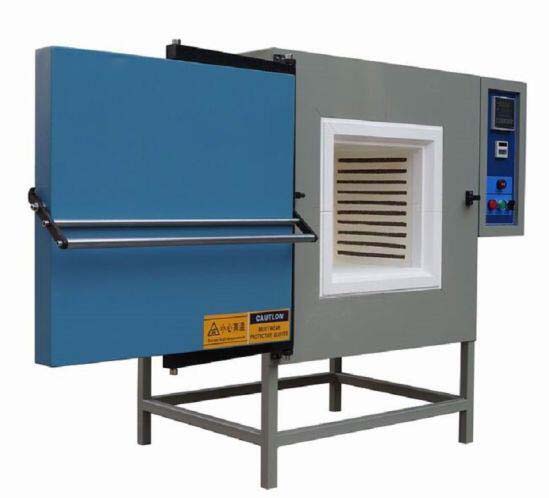 Electric box type chamber resistance furnace characteristics:
1. The exterior of SECC steel plate is treated with fine powder coating, and the interior is treated with high temperature ceramic silicon carbide.
2. Top heating element, long service life.
3. Imported PID digital thermometer, accurate temperature control, simple operation.
4. Fast heating and cooling, economical and fast.
5. Overheat protection, overload automatic power-off system.
6. Circulation system: thermal radiation automatic shutdown system.
7. Able to pass through gas.
8. Temperature controller: PID microcomputer control, automatic constant temperature, fast temperature compensation.
9. Timer: when the temperature reaches, it will start to count, when the time expires, it will shut down and give an alarm.
10. Specifications can be customized according to the customer's specifications.
Technical Parameter:

Model

Inner Size
W*H*(MM)

External Size
W*H*D(cm)

Temperature
Range (°C)

Heating
Speed

Accuracy

Power

Rate of
work
(kw)

HIQ-1700M

100*100*100

42×67×48


RT~1700°C


RT~1100°C
About 50min

±1

220V or
380V

1

HIQ-1700M

120*120*130

46×72×48

±1

3

HIQ-1700M

150*150*150

42×67×48

±1

5

HIQ-1700M

200*200*200

62×87×58

±1

8
Contact us