Wood Drying Kiln Timber Vacuum Dryer Machine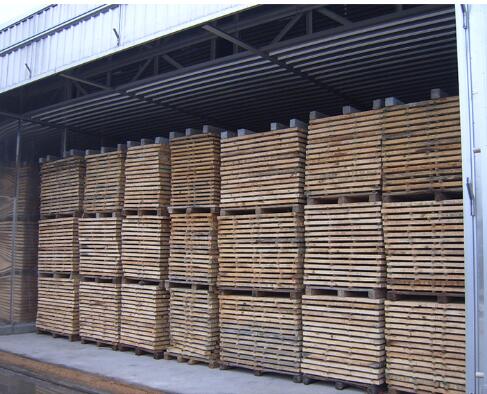 Wood Drying Kiln Timber Vacuum Dryer Machine
Description :
1) Simple structure ,easy in installation and maintation.
2) Adopting advanced world famous brand components. Control system, Italy brand. Valve, German brand, Damper actuator, Siemens brand
3) Running in a high automatization and intellectualization,no pollution
The heating system is composed of electromagnetic heating valve, bimetallic
The heating system can meet different drying requirements from medium-low temperature schedule to medium-high temperature schedule with its strong heating power.
The spray system is composed of spraying valve, high-pressure pump, stainless steel spray pipe.The spray pipe is made by stainless steel so that the carbon steel pipe's drawbacks of heavy corrosion and short service life can be effectively avoided.
Application :
Eatch kind of wood drying .
Parameter :
Single Stack Dimensions:3900mm*6000mm*5500mm
Kiln Cavity Dimensions: 5600mm(ceiling height 4400mm)*6400mm*8000mm
Theoretical Timber Capacity:80m3
Working Air Volume of a Single Fan:30000M3/h
Electric Power of a Single Fan: 3kw
Heat-Transfer Material:hot oil
Contact us