Welding Heat Treatment Melting Brazing Machine
IGBT induction quenching forging welding heat treatment welding machine
1. Induction hardening equipment
IGBT is used as the inverter component and frequency conversion automatic tracking technology is used to ensure that IGBT always works in ZCS (zero current) switch state. ZVT technology is adopted to ensure that IGBT is always in the state of zero voltage conversion. Both technologies improve the working frequency of IGBT, improve the service life and stability of IGBT, and reduce the machine loss.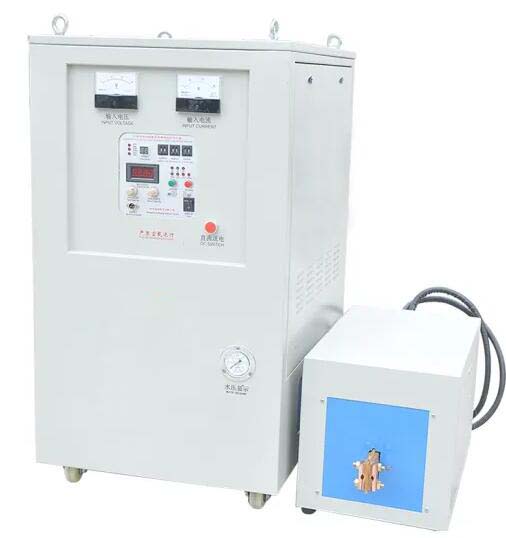 2. Advantages and technical data of induction quenching equipment:
(1)More reliable: the cabinet body is sealed well, there is no fault throughout the year, and IGBT will never break.
(2)More intelligent: converter power factor can reach 96%.
(3)More intelligent: the control accuracy can reach 0.1%, and all loads can be matched automatically.
| | |
| --- | --- |
| Power range | 5-1000KW |
| Frequency range | 1-1100KHZ |
| Voltage | 380V 460V 50HZ/60HZ |
| Power factor | >0.96 |
| Control Precision | 0.1% |
| Resonance Mode | Series resonance |
| Power Adjustment Mode | chopper power adjustment |
| Application field | Heat treatment(hardening, tempering, annealing, hardening&tempering), hot forging, melting, crystal growth, induction evaporation, forging, casting and so on. |
Contact us